Start teaching Digital Marketing courses
Colleges, Universities, and VMEdu Partners – start teaching Digital Marketing courses for free.  Improve the knowledge and employability of your students by imparting comprehensive knowledge of Digital Marketing through a process-oriented framework.
Join as a team for free
Conduct two-day bootcamp or 40 hour classroom course
Extensive physical and online resources
Free Digital Marketing Associate Certification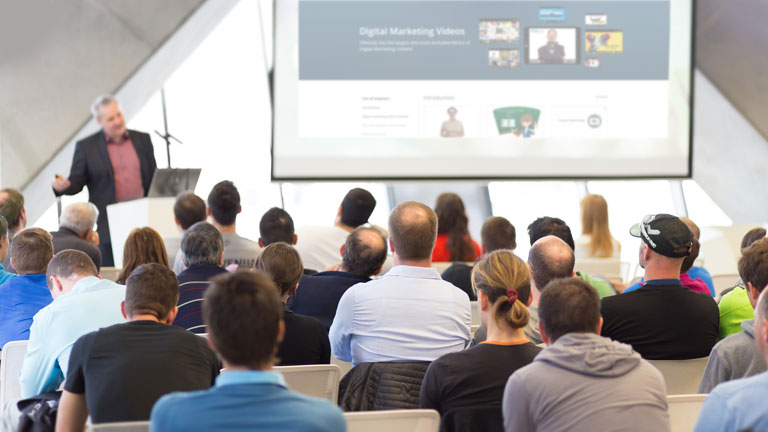 Access 400+ hours of online content
Subscribe for free and get access to 400+ hours of best-in-class content, earn free certifications on different aspects of sales of marketing.
Earn free Digital Marketing Associate certification
Best-in-class training through mobile, online, instructor-led classes
View 50+ courses on digital marketing
Digital Marketing Certifications
Digital Marketing includes all marketing activities that use electronic devices connected to the internet to engage with customers. SMstudy's Digital Marketing Certifications confirm a working knowledge of a framework for effectively managing the Digital Marketing of any organization.
Based on Digital Marketing, book three of the SMstudy® Guide
Recognized by top companies around the world
Free Digital Marketing Associate Level Certification
Four levels of certifications available
What's the focus of this course?
The Digital Marketing Certified Associate (DMCA) course is designed by expert digital marketing authors to help you develop well-rounded digital marketing skills. You will acquire an in-depth knowledge about the various digital marketing domains and get hands-on experience on the most important digital marketing tools. The course is designed to make you industry ready, enabling you to execute your own digital marketing campaigns through "Mimic Pro" simulations & real-life projects.
http://onlinedigitalguru.com/wp-content/uploads/2017/10/creative-business-strategy-idea-illustration-concept_1344-194-300x300.jpg
0
0
Admin
http://onlinedigitalguru.com/wp-content/uploads/2017/10/creative-business-strategy-idea-illustration-concept_1344-194-300x300.jpg
Admin
2017-04-05 07:18:42
2018-12-03 10:12:06
Digital Marketing Courses